Call for Applications
We are commissioning art for #NRBLibraries
Over the past year, we have been working on the physical restoration of two of McMillan Memorial Library's satellite branches; Kaloleni Library and Eastlands Library in Makadara. We are almost done with this aspect of our continuing work, and are calling on Nairobi's visual artists to work with us, to bring some funk into these precious spaces!
For the Eastlands Library in Makadara, we are inviting visual artists (painters, photographers, sculptors, mixed-media artists, and all others) to apply for this paid opportunity to contribute to the library's first-ever collection!
What we Need…

We're looking for a total of 42 individual art pieces and have categorised these into 10 groups/series. Visual artists will be required to send in an application with details of which space they would like to work in and are welcome to submit new or existing works. This opportunity is open to both solo and collaborative projects. A preference may be given to projects that aspire to collaborate with artists from the library community in Eastlands. Here's a breakdown of all the spaces that need art, the rates for each space and the Application Guidelines which has been made available below. Application Guidelines and More Info Here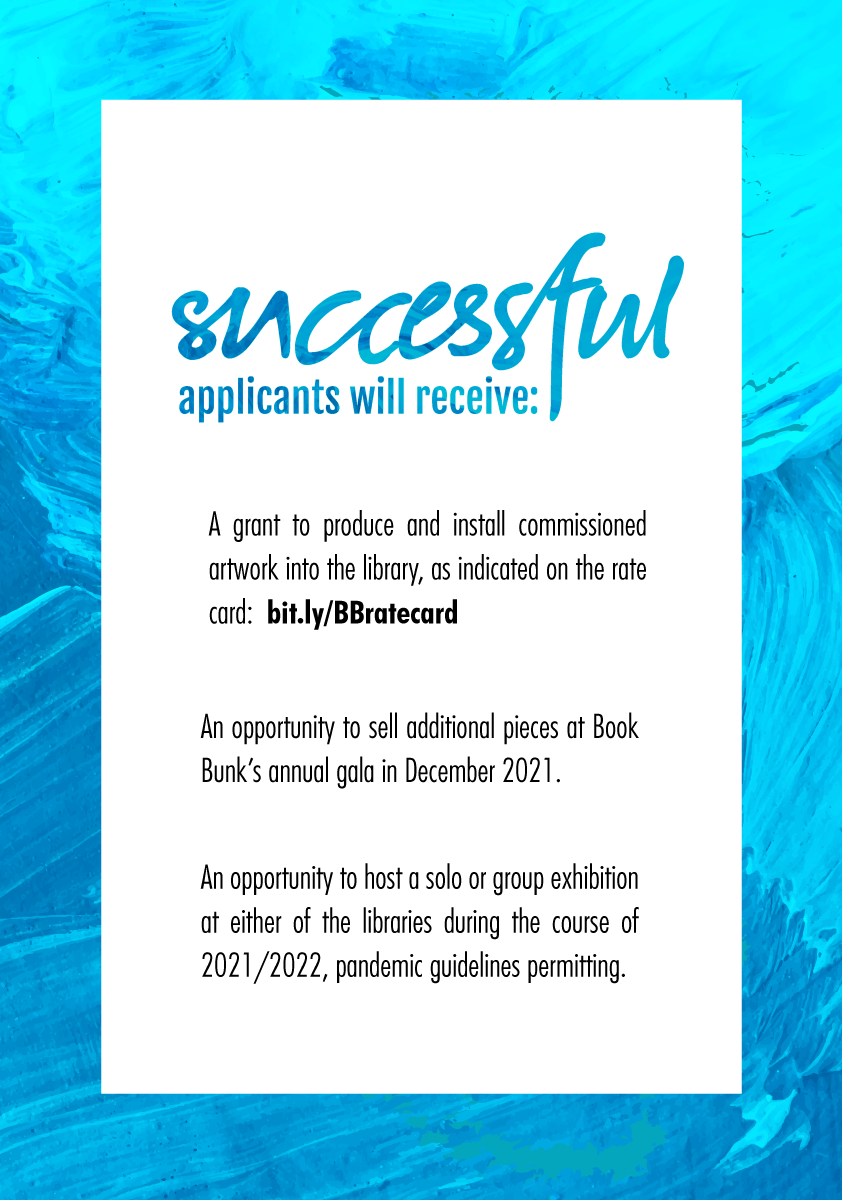 The deadline for applications is Friday, 4th June 2021, 2359Hrs East African Time, with a delivery deadline set for Saturday, 14th August 2021.Apply Today!
To learn more about this opportunity, please visit our opportunities page. Don't forget to spread the word!Submit an Application!